These are a series of mixed-media paintings. They are watercolor paintings with a fabric tie, hanging from the collar of a painted shirt. The fabric ties come from the artist's collection of Save the Children ties and World Wildlife Fund ties. The shirt painting picks up on the theme of the tie, replicating some of the tie's images.
Here are the larger images (24×32), using the wide area ("front") of the tie.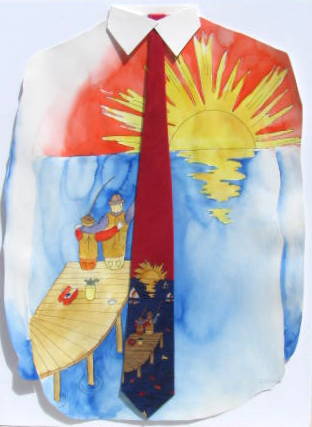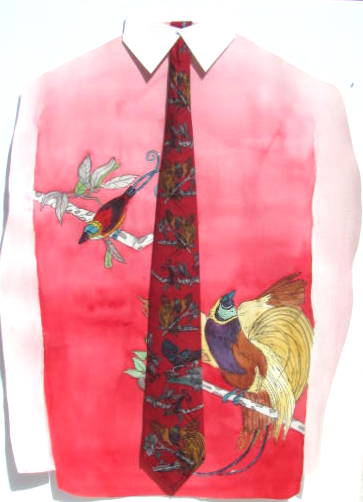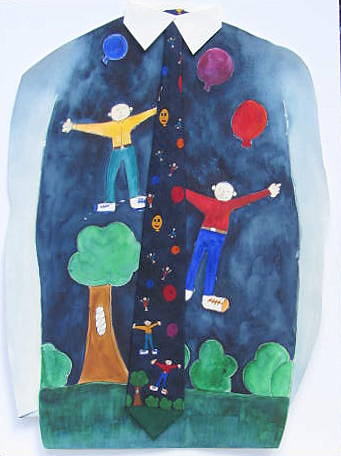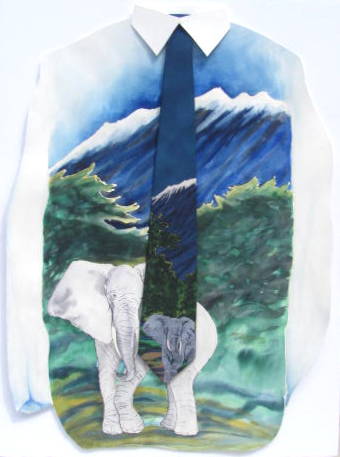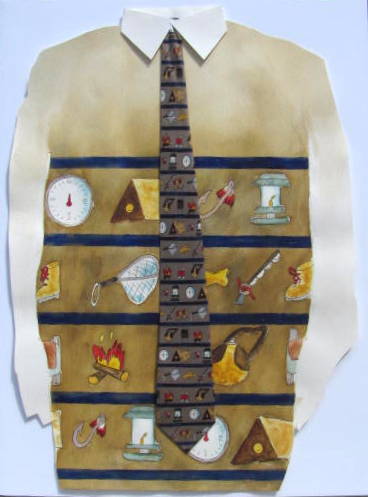 Here are smaller images (11×14), using the narrow area ("bottom", or "end") of the tie.