Susan and Joe Synan are artists who, together, create  a wide variety of diverse art pieces.
Most recently, Susan's primary artistic output has been in art  jewelry.
But her artistic production has been unbelievably diverse.
For more than a decade, Susan and Joe have been attending, at least once a year, a weeklong art course at the John C Campbell Folk Art School in Brasstown North Carolina.
Susan has taken a wide variety of arts curriculum, including jewelry, sculpture, pottery, stained glass, fused glass, and she even made herself a mountain dulcimer!
Joe has taken mostly drawing and painting classes at the Campbell school.
Joe and Susan have also attended weeklong art courses at the Truro Center for the Arts on Cape Cod.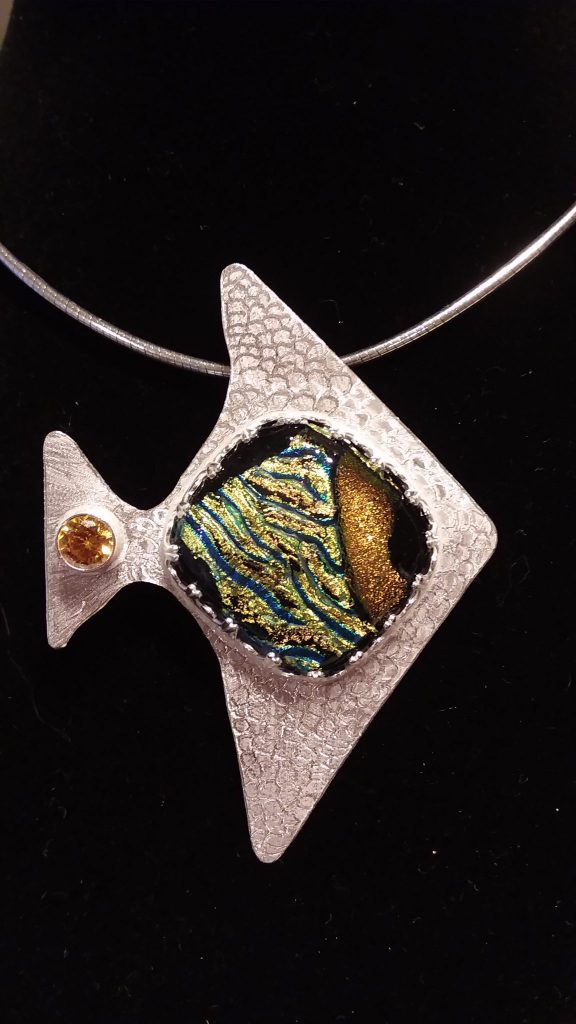 Joe's primary focus has been on watercolor painting. For 16 years Joe was a student of Arthur Turner. Arthur is the dean of watercolor instructors in Houston, teaching at the Glassell School at the Museum of Fine Arts in Houston. With Arthur Turner's coaching, Joe has participated in a number of gallery shows throughout Houston.
Susan and Joe have presented their art in a number of juried art fairs throughout Texas. Joe has also shown in Ohio and New York.